At Gesgrup we offer industrial outsourcing services as a key to guaranteeing companies flexibility and savings by allowing them to optimise their own resources and focus on their core business.
Comprehensive Industrial Outsourcing Service
This is where Gesgrup comes in with the outsourcing of business processes. We take charge of finding the optimisation of resources and of all their productive processes, helping our clients in their growth and continuous improvement, establishing short, medium and long-term objectives. We add value to each of the different stages of the service, which generally involve mass production. We bring the most appropriate material, technological and human resources to each of these stages for the company to achieve its objectives. Our work processes maintain the highest quality standards and are ISO9001 and UNE15830 certified. At Gesgrup we also look after the environment by reducing the use of chemicals, single-use plastic products and paper consumption.
Improving the competitiveness of industrial processes
Our outsourcing services have numerous benefits for the client. As a main feature, we find the price variability oriented to productivity. Secondly, flexibility in staff replacement focused on quality and continuous improvement. And thirdly, the possibility of obtaining ad-hoc reporting in dynamic information panels to increase the speed and quality of decision making.
We offer a comprehensive Outsourcing service throughout the Iberian Peninsula
Gesgrup offers all these internal logistics solutions for companies throughout Spain, from Barcelona, Madrid and Valencia, and also in Portugal.
Industrial services for companies
From Gesgrup, we offer any industrial service performed in factories or in industry in compliance with the established quality and safety standards.
Gesgrup's technical team applies the Lean philosophy. Our Engineering department accompanies the operations department in every process, establishing short, medium and long term goals along the way. We are thus able to learn about the needs of each client first hand so that the most appropriate service can be tailored to them individually, optimising processes and reporting results that will help define and assess KPI's and goals to facilitate decision making.
Our aim is to improve the productivity of our client company's activity by applying continuous improvement towards excellence.
We can help you:
Receiving and storage and line supply:

we attach great importance to defining the procedures for receiving, storing and distributing products to ensure all other production areas meet the timings. We manage raw materials, supplying the production lines according to demand, what each line needs at the right time and in the right quantity.

Quality control and part verification:

We specialise our teams and train them to perform random or per-unit sampling tests to verify that the characteristics are optimal.

Industrial reworks:

We identify and correct defects, failures and non-compliance with the quality requirements established by the client.

Assemblies:

we enter into one of the last phases of the process. Employees are responsible for bringing together the various raw materials to achieve a large quantity output.

Cleaning of production plants:

order and cleanliness are two important aspects in any workplace, but when it comes to production plants, this is even more important. Our team maintains the organisation and hygiene of the plant following a demanding protocol that requires efficient, frequent and productive cleaning.
Why choose Gesgrup?

Flexibility and adaptation of resources according to forecasts and needs.
We adapt to volumes and seasonality according to demand, covering work peaks or seasonal services.

Ad-hoc results reporting
We collect all the service information that the client needs in dynamic information panels. The objective of reporting is to increase the speed and quality of decision making.

Process optimisation
We add value through our engineering team, which provides solutions and improvements in the different phases of the service.
Sectors in which we have provided our solutions

Automotive.

Food and beverages.

Iron and steel industry.

Meat industry.
Methodology
Legislative, operational and economic service analysis
HR planning and technical resources
Operational plan: Service level KPI's
Continuous improvement and reporting
Frequently asked questions
What does supply chain sourcing consist of?
Supply chain sourcing is one of the processes in industrial production. It consists of providing the necessary materials to other departments or equipment from other process areas to guarantee the manufacturing or commercialisation of a product.
At Gesgrup we manage raw materials, supplying the production lines with what each line needs at the right time and in the right quantity according to demand.
Can companies benefit from industrial outsourcing?
The answer is yes. Companies hire a third party specialised in industrial activities. Among the practices of industrial outsourcing are actions such as mounting and assemblies, storage and supply in production lines, quality control or industrial reworks. These jobs usually comprise a company's secondary functions which must be fulfilled so that the company can focus on its core business.
Our services: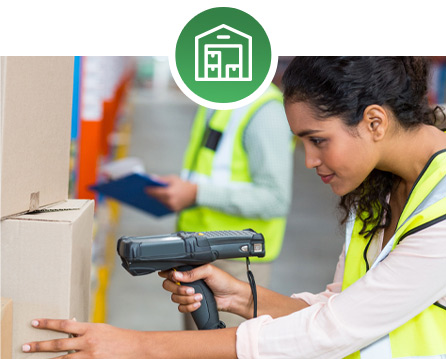 In-house logistics
At Gesgrup we offer the outsourcing of logistics processes at your company's facilities and we know that transforming fixed costs into variable costs allows clients to reduce risk and focus their efforts on core activities.
More information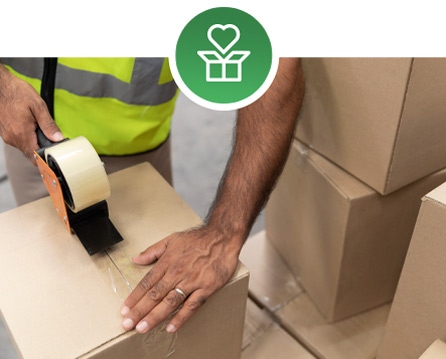 Product handling:
We offer a comprehensive service carrying out all types of handling of fast moving consumer goods (FMCG) thanks to the experience we have in the sector.
More information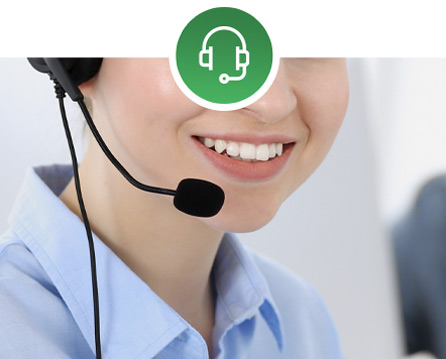 Auxiliary services:
Gesgrup provides a solution for every need by offering all types of auxiliary outsourcing services.
More information
Interactive map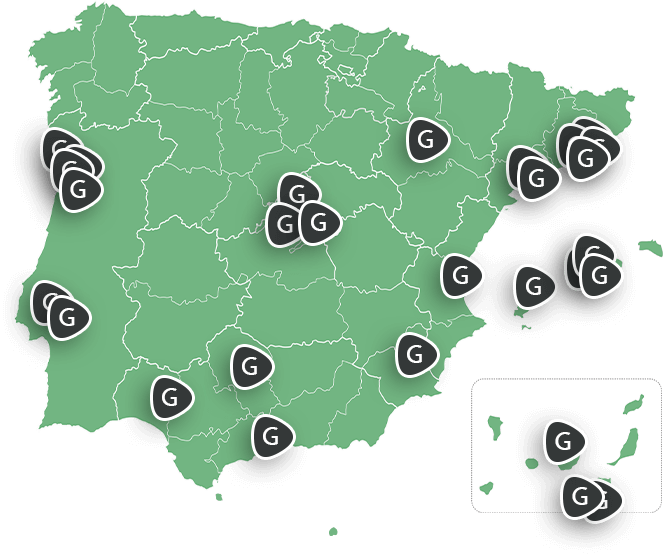 Iberian Presence. Balearic and Canary Islands included
Discover our interactive map!
Central Offices:
Barcelona: Avinguda Diagonal, 523, Edificio Atalaya, Planta 21
Madrid: C/ Alfonso Gómez, 42C / C.P 28037
Lisboa: Rua Manuel de Jesus Coelho, nº4, 4º Andar, 1150-220
National Offices:
Alicante / Barcelona / Córdoba / Ibiza / Las Palmas / Madrid
Málaga / Murcia / Palma de Mallorca / Sevilla / Tarragona
Tenerife / Valencia / Zaragoza
Contact
We will be happy to help you